Johnny Marr: "British Music Is Uptight"
27 November 2012, 00:00 | Updated: 15 August 2013, 17:44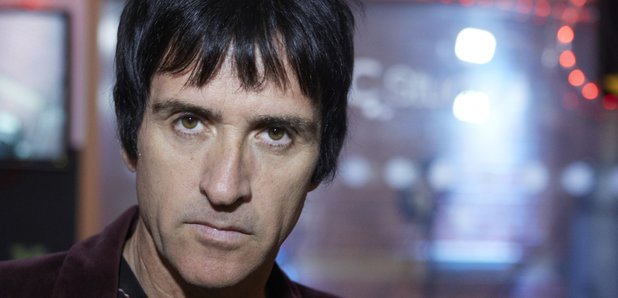 Johnny Marr has told Radio X that he considers the British music scene to be a bit "neurotic and uptight", but that's the sort of thing that makes working in this country special.
Speaking to Radio X's Clint Boon, the former Smiths and Cribs guitarist was talking to Ryan Jarman when the subject came up.
"Ryan said to me, Where's the best place to be, what's the best music scene?" he explained. "At that time, for whatever reason, I didn't think there was much going on here. I said, I don't know Ryan, at the moment I like America. I said the British are a bit uptight, they're a bit neurotic and prickly…. and a bit trendy.
"He said, 'Johnny, you've just described all the reasons why it's better!"
Marr continued: "I think he's right. I like that the British mentality towards music is a bit uptight, you have to be on your mettle. I knew what he was saying."
The musician claims that that sort of attitude is what he's been trying to replicate in his debut solo album, The Messenger.
"I wanted to connected to that sort of attitude and the energy that I remember from bands that I liked when I was in my teens, bands like Magazine and the Buzzcocks. My band are all from Manchester and we get together a few nights a week to get together and do what I used to do when I was a teenager."