Johnny Marr Announces Debut Solo Album
5 November 2012, 13:33 | Updated: 16 August 2013, 10:24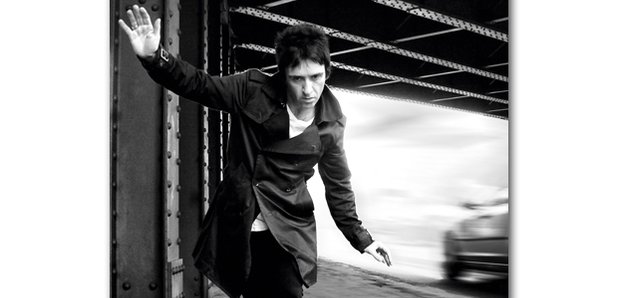 The iconic guitarist will release his debut solo album The Messenger on February 25 2013.
Johnny Marr - who recently picked up the Hero Award at the Q Awards - recorded the record in berlin and his hometown of Manchester.
Marr is best known as a guitarist, contributing his skills to The Smiths, Modest Mouse and The Cribs in the past. However for The Messenger he's provided vocals, guitar and production.
The album was mastered at Abbey Road by Frank Arkwright who recently collaborated with Marr on the remastering work for The Smiths' box set Complete.

"The underlying idea of the record is my experience of growing up in Europe," he explains. "When you're away from your home city you're more compelled to write about it, whether that's because you're homesick or you've got more objectivity, I don't know. Growing up in the city influences you, and I've continued to see, stories and energy in it."

Track titles include The Right Thing Right, I Want The Heartbeat, European Me, Word Starts Attack and Upstarts.