The Killers And Imagine Dragons To Play Las Vegas Benefit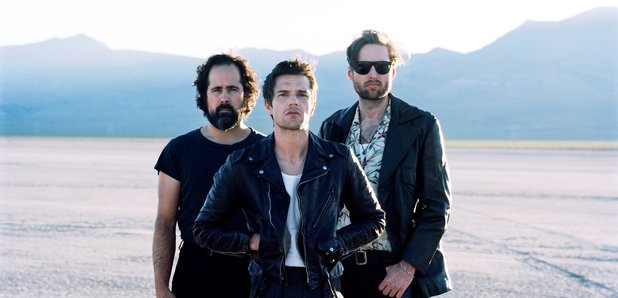 The two bands will headline the show to raise funds for victims of the shooting in the city last month.
The Killers and Imagine Dragons are co-headlining a special show o raise money for the victims of the shooting at a festival in Las Vegas in October.
Brandon Flowers and co will top the bill at the show in their hometown's T-Mobile Arena, which will also feature fellow Las Vegans Imagine Dragons.
Appearing at the show on 1 December will be magicians David Copperfield and Penn And Teller, plus R&B act Boyz II Men and Cirque du Soleil performers in a celebration of Las Vegas culture.
At least 59 people were killed and 527 injured after gunman Stephen Paddock, 64, opened fire from the 32nd floor of the Mandalay Bay Hotel and Casino.
Brandon Flowers and co. have taken to Twitter to respond to the horrific events, writing: "We've got heavy hearts. We love you, Las Vegas."