WATCH: This Version Of Mr. Brightside Might Just Drive You Mad...
3 April 2017, 14:01 | Updated: 16 August 2017, 09:45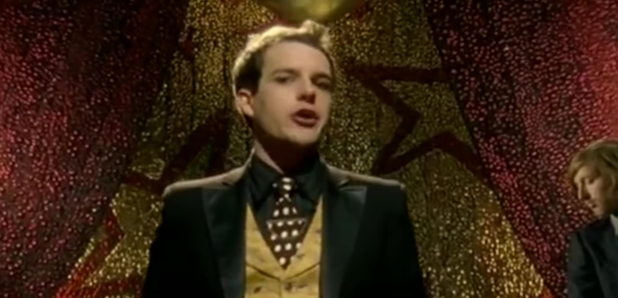 A YouTuber has sped up The Killers' famous track whenever a pronoun is used.
You may have heard The Killers' Mr. Brightside thousands of times over, but probably never like this.
A YouTuber has transformed the Las Vegas band's biggest anthem by speeding it up every time a pronoun is used, and it gets pretty fast pretty quickly.
Watch it here:
Who knew there were so many pronouns in Mr. Brightside?
Meanwhile, frontman Brandon Flowers and drummer Ronnie Vannucci told NME the follow-up to 2012's Battle Born was "coming along" and they would have some new material at their British Summer Time gig this year.
Speaking backstage at their show at the Parque Fundidora in Mexico, Vannucci said: "We have a problem with taking two steps forward and one step back, so that makes it take longer. We keep asking ourselves: 'What does a four- piece band do? How do you keep it fresh?' It's a constant exercise in experimentation."
Flowers added: "'How should a band sound in 2017?'"

Speaking about their upcoming London show, Vannucci teased: "By then we'll have some new shit for y'all."