WATCH: The Killers Awesome Cover Of Interpol's Obstacle 1
29 January 2017, 08:00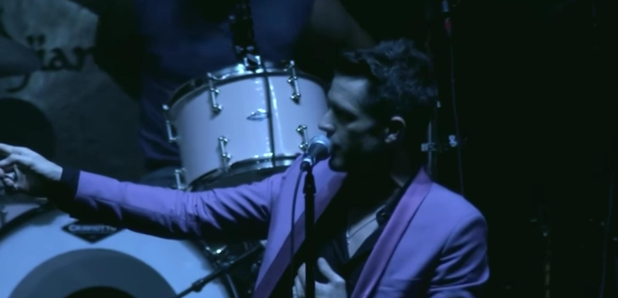 Celebrate the return of the indie bands with this a cover from the Las Vegas four-piece.
This week, Interpol announced they would be touring their debut album, Turn On The Bright Lights, to celebrate its 15th anniversary.
And if that wasn't enough, The Killers also announced they'd be headlining Hyde Park's British Summer Time 2017, making it their UK festival exclusive this year.
So, to celebrate the return of the indie veterans, why not watch a video of The Killers covering Interpol's Obstacle 1.
Watch their epic performance at The Governors Ball in 2016 here:
Amazing.
Since it's not even up for debate as whether The Killers just smashed their performance of the Interpol classic, there's really only one thing left to debate...
Interkillers or Killerpol?