The Killers To Take "Extended Break"
24 June 2013, 10:57 | Updated: 25 August 2013, 19:51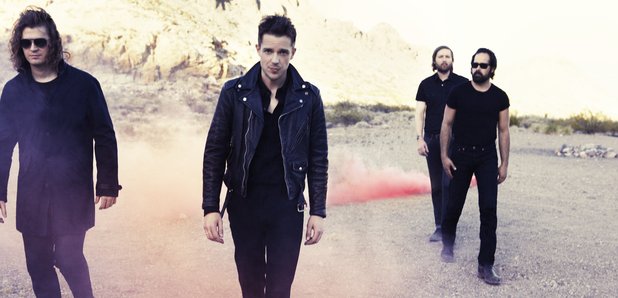 The Killers are to take an extended break before they start work on the follow-up to their latest album Battle Born.
Guitarist Dave Keuning recently became a father and wants to spend more time with his new family.
Drummer Ronnie Vannucci told The Daily Star: "We all totally respect that, because making and touring an album takes two-and-a-half-years of solid work around the world – more if it goes really well.
"If we do take a long break, I might make another solo album, or if Queens Of The Stone Age's drummer ever falls ill, I'll fight for a spot with those guys."
Meanwhile, the band played an intimate set at a tiny London venue following their Wembley Stadium show on Saturday (June 22). Taking the stage at The Garage in Highbury, the band played for 40 minutes after announcing the gig on Twitter earlier in the evening.