The Killers Say You've All Been Singing Mr. Brightside Wrong...
6 December 2017, 16:36 | Updated: 8 December 2017, 11:12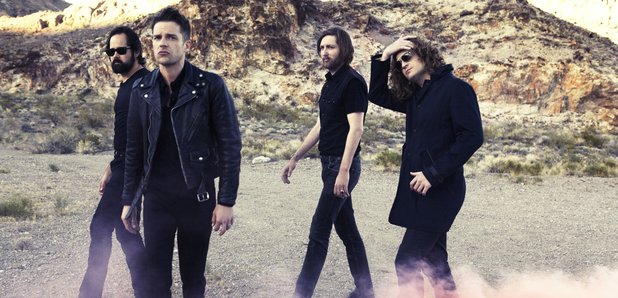 The Las Vegas outfit have taken to social media to share the shocking news with their fans.
Stop Everything: The Killers reckon you've been singing Mr. Brightside all wrong.
Taking to social media earlier this year, the Las Vegas rockers shared the shocking news that could easily stop thousands of Uni students in their tracks on a pound a pint night. Luckily it was just a pun-based gag, which suggested the opening lines to their debut single were: "Coming out of Nic Cage and I've been doing just fine".
The gag also came along with a helpful illustration which depicts frontman Brandon Flowers bursting out of Nicholas Cage's stomach.
You've all been singing it wrong. pic.twitter.com/XBsijuBlYC

— The Killers (@thekillers) February 2, 2017
Nice.
Meanwhile, The Killers have given their UK fans plenty of reason to Smile Like (they) Mean It, after announcing two UK stadium shows for 2018, plus a string of huge headline festival spots.