The Killers Unveil Video For The Man
28 June 2017, 18:00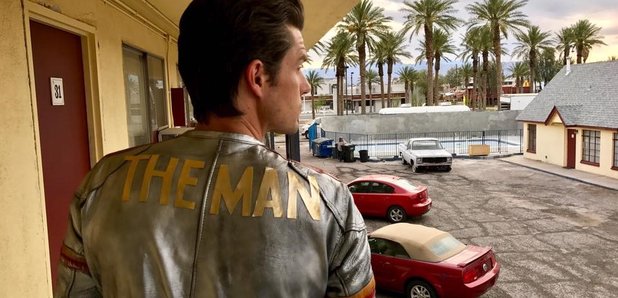 Take a look at the deeply ironic clip for the new single, featuring Brandon Flowers being THE MAN.

"I got gas in the tank, I got money in the bank, I got news for you baby, You're looking at The Man…"

The Killers have just dropped the video for their excellent new single, The Man.

The clip has been shot in and around Las Vegas with award-winning director Tim Mattia and sees frontman Brandon Flowers strutting around the town, doing various macho things: lifting weights, firing a gun, flirting with showgirls and generally being a lad around the casinos.

Of course, it all goes terribly wrong and Brandon comes a cropper.



The Man the first track to be released from the group's upcoming fifth album, Wonderful Wonderful and follows the band's hit-filled surprise set at Glastonbury last Sunday evening.

Brandon Flowers recently spoke to Radio X's Gordon Smart about the record and revealed who features on the single's cover.