The Killers' New Album Could Be Here Sooner Than We Think...
17 May 2017, 11:10 | Updated: 17 May 2017, 18:18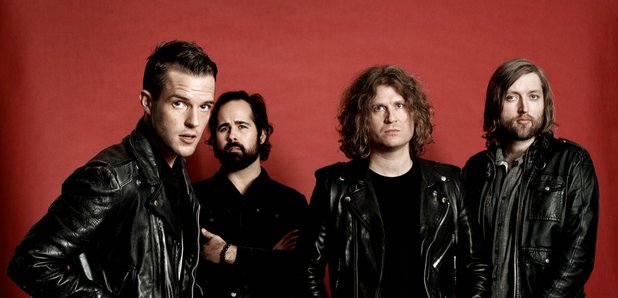 Producer David Fridmann has given fans a clue about the status of the follow-up to 2012's Battleborn.
The Killers' new album could be on its way sooner than we think, as their music is currently being mixed.
Under the news section of his website, music producer David Fridmann has listed that he was "doing a mix for the Killers" on 4 May.
The Smile Like You Mean It rockers previously teased they'd have new music to play for their headline performance at British Summer Time Hyde Park, with drummer Ronnie Vannucci Jr. telling NME: "It's sounding good."
"Meanwhile, frontman Brandon Flowers revealed: "There are moments that feel heavier than anything we've ever done, not that we're the heaviest band in the world, but they have a finesse because of our experience.
"There's also really beautiful things. Lyrically, it's really close to home."
This week it was also revealed that The Strokes felt a rivalry with the Las Vegas rockers back in the early noughties, and took particular issue with their Mr. Brightside hit.
In Lizzie Goodman's new Meet Me in the Bathroom book, Nick Valensi explained: "We had conversations that went along the lines of 'Gosh, I think our songs are better than 'Mr. Brightside' by the Killers, but how come that's the one everyone is listening to?'"