The Killers Releasing Best Of Album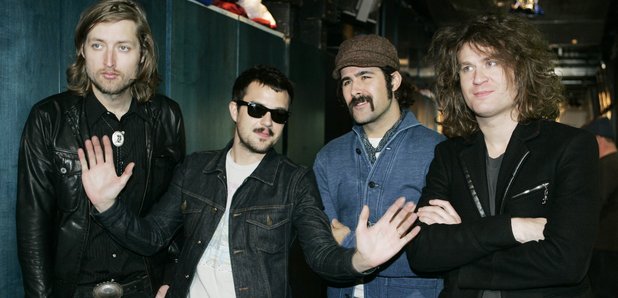 The Killers have announced their first Best Of collection is to be called Direct Hits and is out in November.
"We wanted it to be fairly chronological in order," Brandon Flowers told Radio X's Danielle Perry.
"There's only one song that wasn't a single on there. So it's pretty much singles - there are a couple that were singles, but didn't make the list.

"We wanted it to be our favourite songs and people's favourite songs."
There are 15 tracks on Direct Hits - with new songs Shot At The Night and Just Another Girl taking up the final two slots.

Shot At The Night is out now and is the result of The Killers' collaboration with Anthony Gonzalez - better known as the man behind M83.

"We toured with them on Day & Age and got to know Anthony a little bit," Brandon said.

"He's a big fan of a specific type of music that's touched us as well. It was nice to create a song that reached for that goal. I'm excited about that song, I really am."



Meanwhile, Just Another Girl was produced by long time Killers collaborator Stuart Price, who produced Day & Age and worked on tracks for Battle Born as well as Brandon Flowers' solo album Flamingo.

"He's become my brother and we work together really well," the frontman said."I'm ecstatic about it, I can't wait for people to hear it."

The Killers celebrated the 10th anniversary of their first ever gig in London yesterday - it was at Dublin Castle in Camden on September 16. 2003.

"It's just zipped by so fast, I can't believe it's been ten years," said Brandon.

Direct Hits is released on November 11.
Hear the full interview below: