What We Know About The Killers' Fifth Studio Album So Far...
4 April 2017, 11:36 | Updated: 4 April 2017, 12:34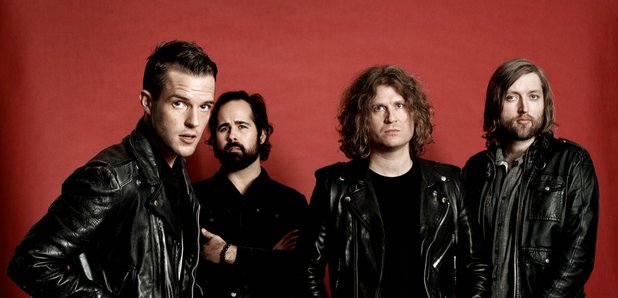 The evidence suggests it's not going to sound anything like we expect.
The Killers have been working hard on their new album, and it seems it may be finally complete this year.
Speaking to NME, the Las Vegas four-piece revealed the follow-up to 2012's Battle Born is "coming along," but is taking longer than expected because they want to keep things "fresh".
Here's everything we know about their fifth studio album so far:
It's almost complete
Despite there not being a release date in sight, Brandon Flowers told the outlet the LP is "nearly there".
It's not going to sound like their old material
The band are trying to change things up, and because of that, it's taking longer than expected. Drummer Ronnie Vannucci told NME:"We have a problem with taking two steps forward and one step back, so that makes it take longer. We keep asking ourselves: 'What does a four-piece band do? How do you keep it fresh?' It's a constant exercise in experimentation."


It might be uncomfortable
They may be responsible for some of the catchiest indie hits of the noughties, but The Killers want to get to a place where they feel "uncomfortable," which means we can expect to feel the same way too.
They're working with some of the biggest names business
OneRepublic frontman and songwriter to the stars Ryan Tedder revealed he'd been working on new material with the band, while Flowers conformed they'd be working with Flood and Alan Moulder again. Jacknife Lee - who is credited with working with everyone from U2 or Bloc Party was also thrown into the mix.
It could very well include these titles:
Speaking to
Q,
the frontman divulged the album could very well include tracks called Rut, Run For Cover and Tyson vs. Douglas.
It is "heavier" than anything they've ever done, but has "beautiful" moments
Brandon Flowers told
Q Magazine:
"There are moments that feel heavier than anything we've ever done, not that we're the heaviest band in the world, but they have a finesse because of our experience,"
said Flowers.
He added: "There's also really beautiful things. Lyrically, it's really close to home."
It could have a funky sound
https://t.co/eFITnnuCqM pic.twitter.com/ZCottW8tOx

— The Killers (@thekillers) January 27, 2017
They'll be playing some of it at their British Summer Time gig
The Smile Like You Mean It rockers will headline the Hyde Park festival on 8 July, and Vannucci told NME: "By then we'll have some new shit for y'all."