The Killers Joined On Stage By Bernard Sumner
5 August 2013, 17:03 | Updated: 19 November 2014, 16:52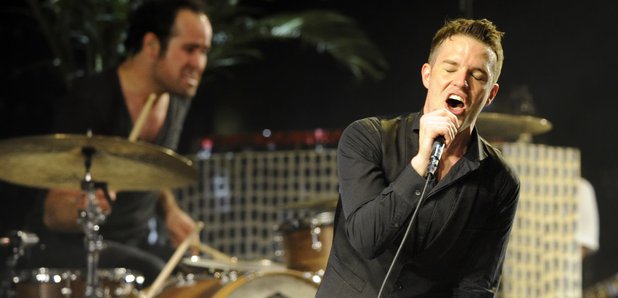 The US band were joined by the New Order frontman for a song at Lollapalooza - Watch their whole set...
They were performing at Lollapalooza festival Friday night and sang a rendition of his former band Joy Division's song Shadowplay.

It's not the first time they've collaborated - Sumner joined the band at a gig in Manchester back in February.

Watch the whole of The Killers' set at Lollapalooza:
Bernard Sumner, meanwhile, recently confirmed New Order won't stop touring despite him having a leg injury.
In a statement on the New Order website the frontman announced that he'd been diagnosed with a bone fracture which has come from an earlier injury that never healed properly.