Have The Killers Debuted A New Song Live?
4 June 2016, 09:00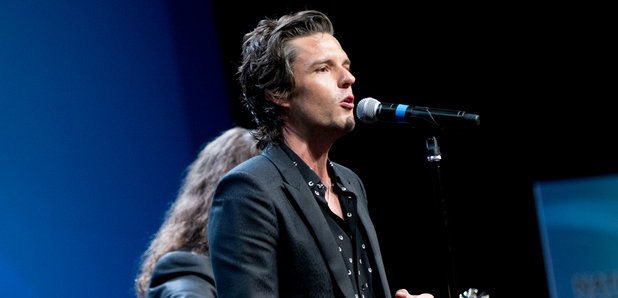 Brandon Flowers played a brief snatch of an unfamiliar track at a Canadian show…
Brandon Flowers and co are currently working on the follow-up to 2012's Battle Born and have apparently been working with Elton John on new material.
It seems that the legend's influence has rubbed off on Brandon, as he aired a new piano-based composition.
At a show in Ontario, Canada on Thursday (2 June), Brandon Flowers debuted a new, unknown song solo, before leading the band into Bling (Confessions Of A King).
You can hear the clip, courtesy of the blog Can It Be The Way It Was.
Meanwhile, Jake Blanton stepped in on bass duties as founding member Mark Stoermer has quit touring with the band, "to pursue other educational goals and release a solo album".
The show also saw the band cover Interpol's Obstacle 1, from the New York band's debut album Turn On The Bright Lights. "There were a couple of bands that really lit a fire under us when we were first starting," said Flowers. "Interpol was one of them."
You can hear the cover below.