Brandon Flowers: "The Killers Will Be Bigger Than U2"
28 November 2008, 11:07 | Updated: 11 May 2015, 18:18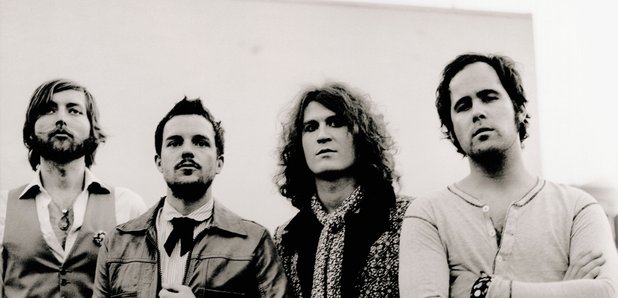 Brandon Flowers has claimed that his band The Killers will eventually be bigger than U2, due to his "drive bordering on obsession".
"U2 are unbelievable, but they're getting old," he told The Daily Telegraph. "It feels like it's time."
But the singer admits that the band's ambition may not impress everyone. "I saw Paul Weller slagging off Fleetwood Mac. He referred to it as 'stadium rubbish'. Well, I'll take Fleetwood Mac any day. That's just my preference. We wanna see where this will take us. It doesn't make any sense to place restrictions. We write these songs as human beings, and they affect us, and we put them out there in the hope that they will affect other human beings, that they transcend any limitations."
"It doesn't have to be mindless," he continued. "It's not all gold and glitz. There are universal themes, and if you can connect to them with brains and heat and do it on a big scale, it can be a really powerful thing... to bring people together, band and audience, and create moments of clarity."
Ironically, Flowers' comments come a week after the Vatican "forgave" John Lennon for claiming that The Beatles were more popular than Jesus, back in 1966. Which is kind of the same thing. Isn't it?