Brandon Flowers' Wife "Sobbed" Hearing This New Album Track...
8 August 2017, 17:28 | Updated: 21 August 2017, 18:02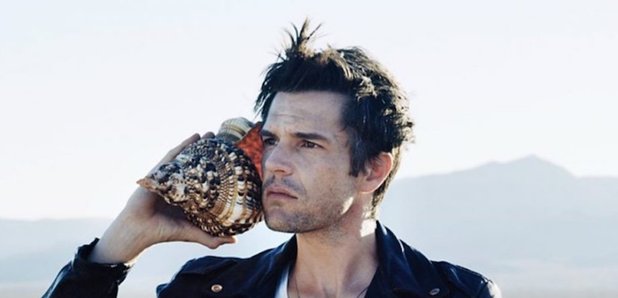 The Killers frontman has revealed his spouse Tana got emotional when listening to a particular song on their Wonderful Wonderful LP.
Brandon Flowers wife, Tana Mundkowsky, "sobbed" when she was played Some Kind Of Love on their new album.
The Killers are preparing to release Wonderful Wonderful on 22 September, and according to reports, the song holds a particular significance for the the frontman and his spouse.
According to Rolling Stone, the seventh track on their forthcoming LP contains words of support to his wife, "who suffers complex PTSD stemming from childhood traumas."
"It's really emotional," the frontman told the outlet. "I played that for her, and she just sobbed."
Meanwhile, the band's Run For Cover track is our Radio X Record Of The Week. Listen to it here:
SEE THE WONDERFUL WONDERFUL TRACKLISTING HERE:
1. Wonderful Wonderful
2. The Man
3. Rut
4. Life To Come
5. Run For Cover
6. Tyson vs Douglas
7. Some Kind Of Love
8. Out Of My Mind
9. The Calling
10. Have All The Songs Been Written?
Deluxe Edition Bonus Tracks:
11. Money On Straight
12. The Man (Jacques Lu Cont Remix)
13. The Man (Duke Dumont Remix)
The Killers recently announced live UK dates for Autumn 2017, with two extra dates in Birmingham and Manchester added due to popular demand.
If the shows are anything like their gig at London's Hyde Park and Glastonbury 2017, fans will be in for a treat.
Watch The Killers perform Mr. Brightside at their Hyde Park British Summer Time gig:
See Brandon Flowers discuss the epic response to the band's secret gig at Glastonbury's John Peel stage: