Brandon Flowers "Wants To Fight Drummer"
6 February 2009, 10:27 | Updated: 11 May 2015, 18:18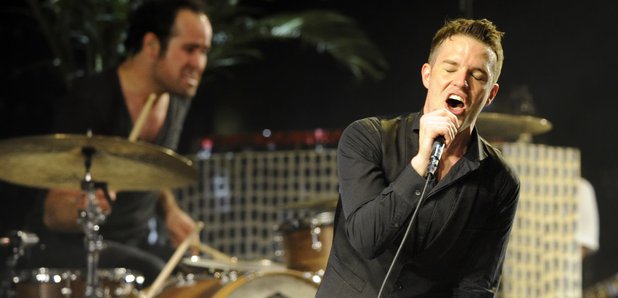 Is there tension within the Killers' ranks? Flowers admits he entertains "Sting fantasies"... Oo-er.
In an interview that experts consider to be "perturbing", Brandon Flowers has revealed that he often fantasises about having a ruck with his drummer. Speaking to The Sun, the Killers frontman sparked speculation of troubles within the band's ranks when he admitted, "I felt our unit was strong. But every now and then I do have a Sting fantasy where I want to jump over the drums."
Referring to the legendary animosity between the 80s superstar and the drummer in The Police, Stewart Copeland, Flowers explained that his reasons for wanting to launch himself at Ronnie Vannucci were "Something only I and our drummer can know."
However, Brandon went on to explain that he was a moral person and his Mormon upbringing was still important to him. "Basic religion is the reason we have morals," he said. "I am actually a Mormon, not an ex-Mormon. I occasionally drink and smoke, but I'm trying. I'm human."
Not dancer, then.