Brandon Flowers Had A VERY Close Encounter With His Hero
18 July 2017, 11:54
The Killers frontman met his musical idol in very unusual circumstances…
Brandon Flowers has been telling Radio X about the time he met his musical hero… in circumstances that were both amazing and embarrassing. He told Gordon Smart about the time he bumped into New Order frontman Bernard Sumner… at a urinal.

The Killers were hugely influenced by the Manchester legends, taking their name from a New Order video and covering the classic song Shadowplay by their predecessors Joy Division.

Brandon remembers the occasion, vividly: "It was our first time going to the NME Awards, and we were starstruck. It was an incredible experience for us. We were just happy to be there.

"I'm in the bathroom. I'm at the urinal. And Bernard Sumner, who's one of my heroes, steps up next to me."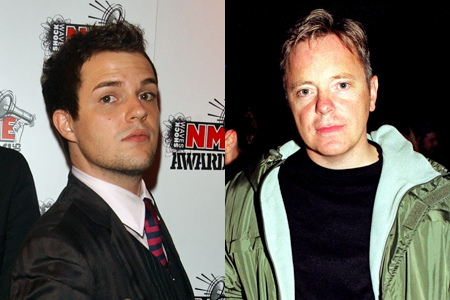 "And he starts singing Somebody Told Me in my ear. It was so surreal, you know? Was it a good rendition? It was decent, yeah! He can carry a tune.

"That is so out of this world to have that happen. It was incredible!"
The band recently played a sold-out show in London as part of Barclaycard Presents BST Hyde Park. You can see the climax here:
And Brandon also recently gave Gordon the inside scoop on how the person on the cover of the new Killers single really is...

You can hear more backstage chat and amazing anecdotes from Gordon Smart every weekday at 7pm on Radio X and every Sunday at 1pm. Or get the best bits now by listening to the podcast.