Brandon Flowers Reckons The Strokes Debut Album Was Better Than The Killers' Hot Fuss...
13 June 2016, 15:38 | Updated: 13 June 2016, 17:57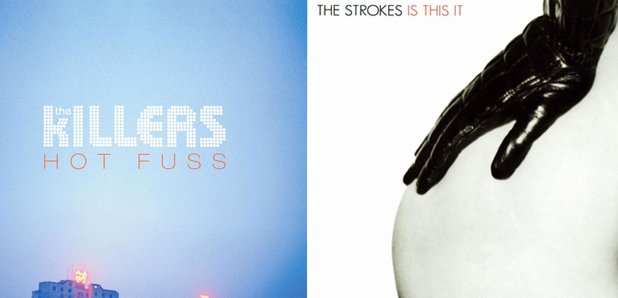 The Killers frontman revealed The Strokes' Is This It was a "driving force" for the Las Vegas band.
Brandon Flowers has said he thinks The Strokes' debut album, Is This It, was better than The Killers' Hot Fuss.
The Killers frontman told Q Magazine that he never listens to music from their debut album, instead preferring to "quickly turn over the stations" when it comes on the radio.
Hot Fuss - which includes singles such as Mr. Brightside and Smile Like You Mean It - may have given The Killers a UK No.1 album, but Flowers admitted he wishes he could "go back and re-do things".
Though the Somebody Told Me singer still thinks Hot Fuss ranks as one of the best debuts of the last 30 years and there was "some magic captured", he said: "If you ask me, The Strokes' debut is better. Guns N' Roses' debut is better."
The When We Were Young singer added: "But I do think we're up there and I'm proud of it"

Talking about The Strokes 2001 album - which included singles in Last Nite, Someday and Hard To Explain - Flowers revealed: "that was a real driving force for us. I really wanted to beat it."
Do you agree with Brandon Flowers? Let us know below: