Brandon Flowers Covers White Stripes At Detroit Festival
27 July 2015, 11:46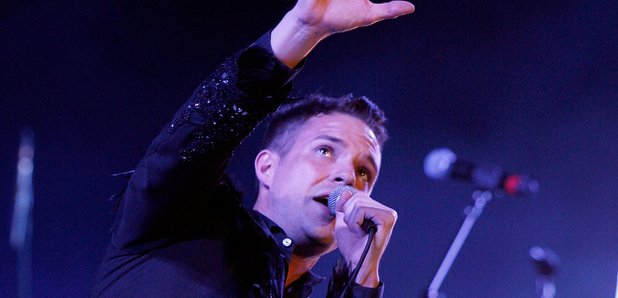 The Killers frontman paid tribute to the duo with a faithful cover of a classic hit - and we've got the video footage of it.
Brandon Flowers is never shy about paying tribute to his favourite bands, popping up on the upcoming New Order album for example. This weekend at Detroit's MoPop Festival, he gave fans another taste of his own music taste with a cover of The White Stripes.
Digging deep into their back catalogue to the song that helped launch Jack and Meg into the stratosphere, Brandon performed a cover of Fell In Love With A Girl that rocked the site.
However the official video prompted some interesting comments from fans ticked off that they had missed the performance after some were reportedly told the music was over for the evening due to a heavy storm.
"Now I get to watch this on Instagram from home?" commented one, while someone else who saw the performance said: "Rain was unfortunate but BF put on a great show!"
Modest Mouse, Iron & Wine and James Bay also appeared at the festival.