Listen To The Killers' Classic Christmas Song, Dirt Sledding
25 December 2016, 17:44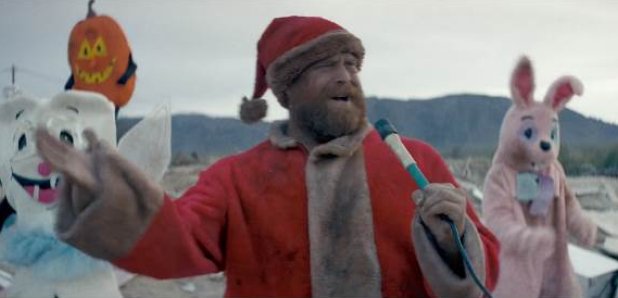 Actor Richard Dreyfuss and long time Killers collaborator Ryan Pardey show up for this classic festive charity video.
The 2015 track completed the Killers' unofficial "Santa Trilogy" of Christmas songs, after 2007's Don't Shoot Me Santa and 2012's I Feel It In My Bones.
Dreyfuss - best known for his roles in Jaws, Close Encounters Of The Third Kind and Stand By Me - contributes a spoken word section to the song. The video was shot in the band's home state, Sandy Valley in Nevada.
As with all of The Killers' previous Christmas singles, all proceeds from the song's sales have gone to the Global Fund to fight AIDS via (RED).