The Killers' Twitter Banter Just Got A Heart-Warming Ending...
13 January 2017, 17:41 | Updated: 13 January 2017, 17:48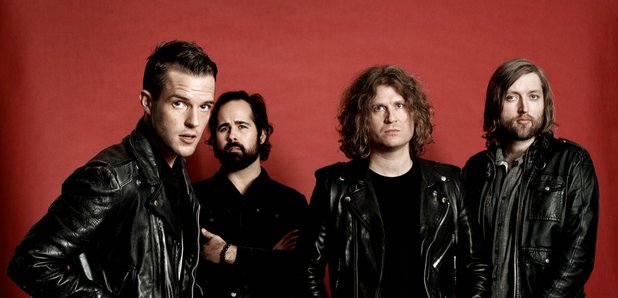 Panda Express have pledged to give food to underprivileged kids after a joke about their fortune cookie.
The Killers' Twitter banter with Panda Express has just been given a very heart-warming ending, after the Chinese fast-food restaurant pledged to feed a kids charity.
It all began when the Las Vegas outfit found a Killers lyric inside a fortune cookie, and joked they would let it slide for some free orange chicken.
I'm thinkin' orange chicken for life and we'll let you off the hook for using our stuff. pic.twitter.com/3gJ9FebZVD

— The Killers (@thekillers) January 8, 2017
After the story was shared around the world, the Chinese food chain got back to the Las Vegas band and asked them if there was a good cause they wanted to send some orange chicken to.
The Somebody Told Me rockers obliged, putting forward local Las Vegas charity, Serving Our Kids, forward, with the chain agreeing to hold up their end of the deal.
@PandaExpress Glad to know good things can come from twittersphere. Donate here: @servingourkids

— The Killers (@thekillers) January 12, 2017
.@thekillers @servingourkids We're in! Amazing how one tweet can make a difference

— Panda Express (@PandaExpress) January 12, 2017
The not for profit organisation, which helps under-privileged children then took to Twitter so share their gratitude to both parties, writing: "
A BIG thank you to @thekillers for recognizing a need for young children in the Vegas Valley! We are grateful for the support! @pandaexpress"
A BIG thank you to @thekillers for recognizing a need for young children in the Vegas Valley! We are grateful for the support! @pandaexpress

— Serving Our Kids (@servingourkids) January 12, 2017