Only Half Of The Killers Will Actually Be Going On Tour...
29 August 2017, 12:17 | Updated: 29 August 2017, 17:41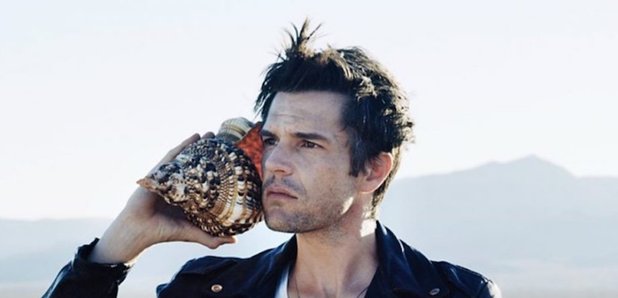 Following Mark Stoermer's announcement last year, guitarist Dave Keuning has revealed he'll take a break from performing live with the Las Vegas band.
The Killers' Dave Keuning is taking a break from touring.
The 41-year-old guitarist has decided to step down from the the band's forthcoming shows to spend more time with his family.

In a statement on Twitter, the band said: "As Dave announced to Q Magazine, he will be taking a break from touring to spend time with his family. We respect his decision, just as we respected Mark's decision to go back to college."
See their full tweet below:
August 28, 2017
The news comes after bassist Mark Stoermer announced he'd no longer be touring regularly with the band last year.
Speaking about his decision to leave, he said previously: "I get joy out of making music with The Killers, but being on the road and in the studio was too much."
Watch Brandon Flowers discuss the crowds at Glastonbury 2017:
Their frontman has reassured fans that himself and drummer Ronnie Vannucci Jr.will not be performing as a two-piece, and that long-term touring members Jake Blanton and Ted Sablay will take their place.
Meanwhile, The Killers have also announced their first UK live show with their new setup, which will take place at London's O2 Academy Brixton on 12 September.
The intimate setting will allow fans to hear songs from their Wonderful Wonderful album, which is released 10 days later on 22 September.
Watch The Killers perform When You Were Young at British Summer Time, Hyde Park: