VIDEO: How Did The Killers Form?
1 August 2018, 13:27 | Updated: 1 August 2018, 13:28
Brandon Flowers has reminisced about how the Las Vegas rockers came from a "classifieds ad".
The Killers are one of the most successful bands to come out of the noughties, but how did they actually meet?
While most of their contemporaries met at college, or through social media, it seems we have the we have noble advert at the back of a magazine to thank for the Las Vegas rocker's existence.
As Brandon Flowers recalled to Seth Myers this week: "It sounds old fashioned. Like, where did you get your instruments, at the five and dime? But that was in this century. It wasn't that long ago. Things have progressed so fast."
Watch a clip of the frontman reveal all in the Late Night with Seth Myers interview above.
He continued: "There were these two, three weekly magazines in Vegas and at the back of them on each one there was a classified section and I would kinda scour through.
"At the end of each ad they would put what influences you had. And so I would just look at the band names, look at the band names
"And there was a lot of new metal and a lot of stuff who I didn't affiliate myself with. And then I saw The Beatles, I saw Smashing Pumpkins and Oasis and I thought: 'that's close enough for me'.
"And that is how I met our guitar player Dave Keuning."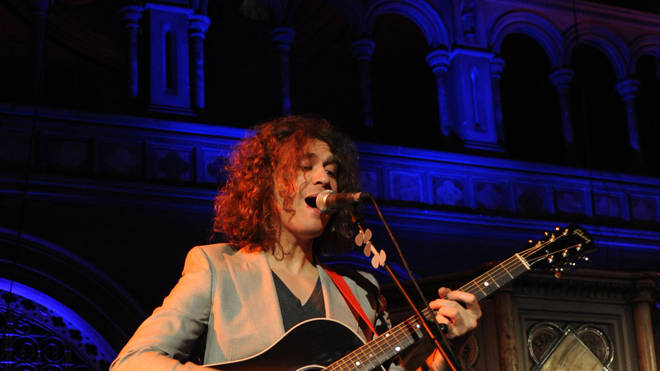 When the pair did finally meet, they began recording tracks in The Messenger Studio in Henderson, Nevada with drummer Matt Norcross- who they'd recently recruited.
There they recorded two tracks. One included was a little known song called Mr. Brightside- the first Flowers and Keuning wrote together.
Keuning's roomate Dell Neal went on to join them on bass and the band began played their first shows at cafe's and open mic nights.
By 2002 Mat Norcross hat been sacked by the band, while Neal later left the band due to personal reasons.
Ronnie Vannucci Jr. - who'd been known for drumming in various bands around Vegas - joined the band after meeting them in 2002, playing his first show at The Junkyard.
On the same night Mark Stoermer played bass for the band, despite being the lead guitarist in local band The Negative Ponies.
After much convincing, the band got Stoermer permanently board in late 2002, and the rest as they say is history.
Brandon Flowers' appearance on the late night show also saw him perform a stripped-back and acoustic rendition of The Killers' When You Were Young single.
Watch a clip of it below:
See the band perform the Sam's Town belter at British Summer Time Hyde Park 2017: