Brandon Flowers Hopes Fans "Aren't Let Down" By Tour Line-Up
19 September 2017, 12:54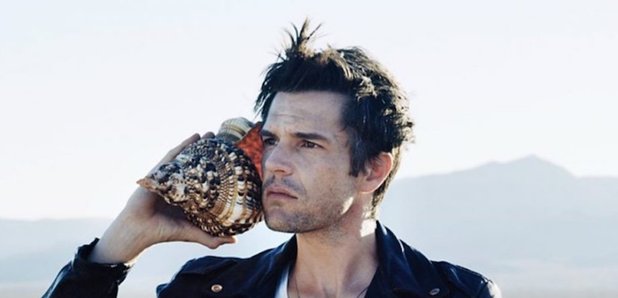 The Killers frontman wants fans to know that "a lot of heart" is still going into their live shows, despite the absence of Dave Keuning and Mark Stoermer.
The Killers have urged fans to continue going to their live shows despite the changes to their touring line-up.
Brandon Flowers and co. have vowed to give their fans the same live experience, despite guitarist Dave Keuning and bassist Mark Stoermer both announcing their departure from the live line-up, leaving frontman Brandon Flowers and drummer Ronnie Vannucci Jr. as the only original members on stage.
Speaking to the Daily Star, frontman said: "There was no real perfect way to handle it.
"I hope that people come to the gigs and aren't let down because a lot of heart is still going into these shows and a lot of blood, sweat and tears went into this album."
And Vannucci Jr. added: "The well has not run dry.
"Five years is a long time between albums, I look at the work other bands put out, maybe we haven't done enough.
"There's more to come, because I wouldn't be happy is this was it, but it's hard to get four people on schedule."
So far, it hasn't seemed to affect the rockers, who played an epic intimate show at The O2 Brixton Academy.
Watch them perform All These Things That I've Done:
The band also unveiled a new album track in The Calling, with the help of Woody Harrelson, who read out a passage from the Bible on stage.
Watch the moment here:
The Killers release their new Wonderful Wonderful LP on 22 September 2017.