Bad News If You're Holding Out For A Jam Reunion…
17 August 2017, 14:21 | Updated: 18 August 2017, 16:34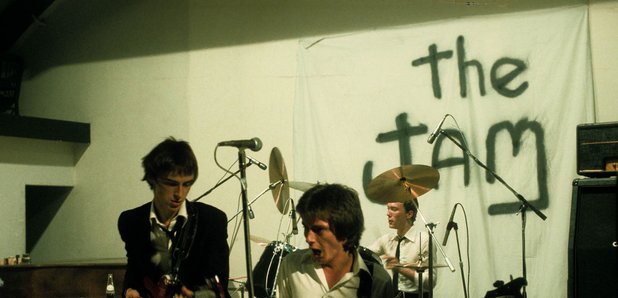 Drummer Rick Buckler has revealed he's tried to stay in touch with frontman Paul Weller, but his efforts have fallen on "stoney ground".
The Jam's former drummer, Rick Butler, says Paul Weller doesn't reply to his messages.
The Modfather disbanded the group at the height of their fame in 1982, and Buckler says despite sending countless messages to the frontman he's had no reply and neither has bassist Bruce Foxton.
The pair have come to the conclusion that the Going Underground hitmakers will never reform, unless The Changingman changes his mind.
Buckler said: "It's Paul's choice really.
"Myself and Bruce have tried very hard to stay in touch with Paul over the years but it's all fallen on stoney ground, so unfortunately you just give up.
"You just have to stop sending them Christmas cards in the end, there's only so much you can do, I'm not holding my breath."
Watch a 19-year-old Paul Weller discuss his future:
There were attempts made to get the band back together in 2015 for the About The Young exhibition, but Weller categorically disagreed.
According to The Mirror, when asked about a reunion in the documentary, the Broken Stones singer said: "Absolutely, categorically, f******* no. To me it would be against everything we ever stood for.
"More than ever the older I get, the more I want to see what I can do. I just want to push it as far as I can.
"I don't know where I will end up or what will happen with it. But I think it is my job to do that.
"I wanted to end it to see what I was capable of. We stopped at the right time. The music has gone on, the music has legs and it's got longevity.
"The young kids are getting into it now and hopefully in years to come when we are all brown bread people will be discovering it and that is a good place to leave it ain't it?"