WATCH: Liam Fray Picks Southern Band For Best British Track
28 March 2018, 14:59 | Updated: 28 March 2018, 18:58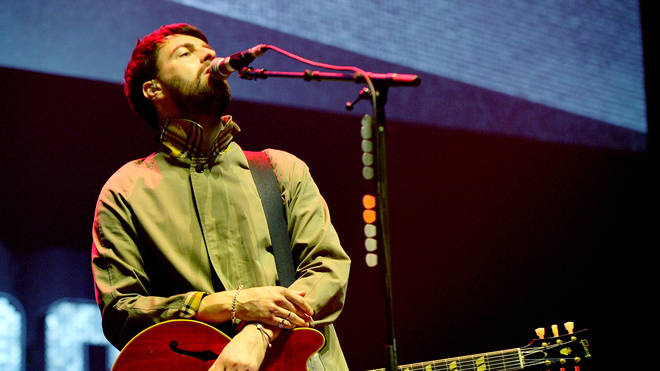 The Courteeners frontman told Radio X about one of his favourite tracks, which he thinks "feels very British".
Liam Fray has revealed that The Libertines are responsible for one of his favourite British songs of all time.
It's no secret that the Manchester rocker and Courteeners frontman is a huge fan of Oasis, walking on to their tracks on stage and covering their songs at gigs.
But when asked to name his best British tune to Radio X, he opted for the Camden-based outfit, saying: "If I had to narrow it down to one, which is impossible, I'd have to say something from The Libertines I guess, because I think they embody the great British guitar band; authentic, great lyrics, good heart."
Watch him explain all in our video above.
The Not Nineteen Forever singer added: "I really like Music When The Lights Go Out off the second album.
"And it's kind of a fraught album that... 'cause they were kind of going through that mad public break up in the papers every day and it was weird being a fan of a band like that."
Watch The Libertines perform the track from their self-titled LP at Reading Festival 2015:
The Cavorting singer mused: "It must have been a weird time to be in The Libertines, but it just felt so exciting to be a fan and be going to the gigs and stuff...
"So I'd say Music When The Lights Go Out because it feels very British."
Fray fulfilled a life-long dream back in 2015, when the band supported The Libertines on tour.
Taking to Twitter at the time, he shared the artwork for the announcement, writing: "Been waiting a long time to play with @libertines. From having their poster on me wall to being on their poster. X"
Courteeners are also celebrating a milestone this year, marking a decade since the release of their St. Jude album.
Talking about the 2008 debut and this year's "Re:Wired" reissue, he said: "I loved revisiting all the old songs and putting a new twist on them. So, the day after the final date of the tour, I gingerly prised myself out of bed, booked a studio, rang the band, brought in some string-players and we 're-did' St. Jude in a few days. 
"And it sounds fucking brilliant." 
Watch Liam Fray's stripped-back and acoustic version of Not Nineteen Forever for Radio X:
LISTEN TO THE BEST OF BRITISH TOP 100 ON RADIO X ON 2 APRIL, BANK HOLIDAY MONDAY, FROM 10 AM