Courteeners to release Castlefield Bowl show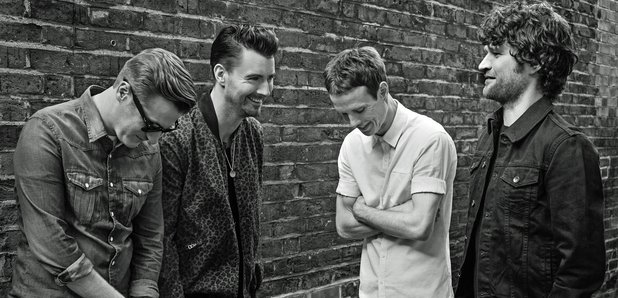 The Manchester band have released a new live video of Are You In Love With A Notion, filmed at Castlefield Bowl. The entire show will be available as a bonus disc on a deluxe version of their new album Concrete Love.
You can pre-order the Concrete Love Deluxe Edition now on iTunes. Plus, fans who pre-order the album will also be treated to a free new track, Summer.
There are also signed copies of the album available from See Tickets here. If you nab yourself a signed copy you'll receive a code to gain access before anybody else to an exclusive tour pre-sale guaranteeing you an opportunity to buy two tickets for the band's forthcoming UK tour in October/November 2014.
The Are You In Love With A Notion? video is taken from the Live At Castlefield Bowl DVD, which is available exclusively on the deluxe version of the band's forthcoming album Concrete Love. The track is available for audio download now!
Watch the video below.