"F***ing Idiots." What Liam Fray Wants Banned From Festivals...
20 April 2017, 16:04 | Updated: 20 April 2017, 17:50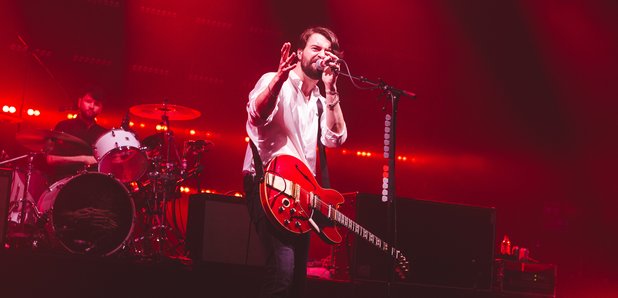 The Courteeners frontman revealed what he absolutely can't stand seeing in the crowd.
Liam Fray has revealed what he thinks should be banned from gigs and music festivals, and surprisingly... it's not flares.
The Courteeners frontman - who's been known to throw a strop or two at badly behaved fans on stage - shared there's something that gets his goat much more at live events.
Asked what he thinks should be banned from music events, the Modern Love singer told NME: "Fucking fancy dress. People dress up like fucking idiots. You know the people in all-in-one alien suits? Absolute morons. Get a life."
But when it comes to flares and fireworks - which have recently been banned from music festivals and put on the naughty list by the likes of Glastonbury - it seems Fray is far more ambivalent.
"Fucking hell. To be honest, we're in a really hard place, because we have the police and the venues always with us, and even things like the insurance," Fray told NME.
He continued: "So we have to take the official line and say 'don't bring them.' But if you're telling me that they don't look fucking great in the middle of a field then you know… TV producers like them because they look great on screen. But I know where they're coming from. I wouldn't want one of my little cousins getting hit in the face by a flare of whatever."