Liam Fray On Claims Courteeners Are Only Big Up North: "It's Just Absurd"
16 November 2016, 12:52 | Updated: 18 November 2016, 13:00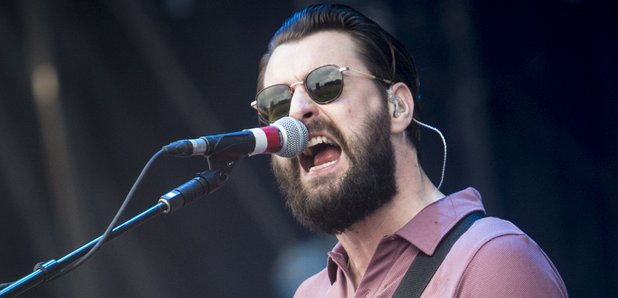 The Courteeners frontman thinks there's a "sneery classist undertone" to the idea they only have a Northern fanbase.
Liam Fray has responded to claims that Courteeners are only big up North, calling them "just absurd".
When asked by NME about ideas surrounding their fanbase, the Not Nineteen Forever singer replied: "You can feel this sneery classist undertone.
"These people think, 'Oh, you're only big up north and they're fucking monkeys who don't understand anything.' Give me a break. That angers me. It's just absurd."
Talking about criticism from the in general media, Fray mused: "If you're in a band, you're there to be shot at, it doesn't matter what sort of music you do. I don't think it's necessarily right but reviewers and critics – that's their job."
He added: "I don't mind. But when people start having a go at a band's fanbase that's not okay. That's really, really uncool, whether it's Catfish And The Bottlemen fans or our fans or whoever."
Meanwhile, the band - who recently released their Mapping The Rendevzous album - have announced their biggest headline show to date at Emirates Old Trafford in Manchester on 27 May 2017.
Talking about the reports a newly married couple and their 65 guests would be attending the gig as their wedding reception, Fray revealed he wanted to do "something special" for the party.
"We're not sure but we're definitely gonna do something special, something private for them," said the No One Will Ever Replace Us singer.
"We're not going to draw attention to them in a middle of a cricket ground – that might not be ideal at 8pm on a Bank Holiday weekend. I'm not sure if they'd appreciate 50,000 people staring at them – maybe they would, I don't know. But we will do something. It's a great story."
Watch the band's announcement video below:
. @emiratesot @LancsCCC 27.5.17 special ticket + tour poster bundles available 9am 21.10.16. https://t.co/sUxom4CDsw pic.twitter.com/4EDxFcXqJI

— Courteeners (@thecourteeners) October 18, 2016