Liam Fray: I Was A Pale Imitation Of Liam Gallagher
2 May 2017, 11:59 | Updated: 2 May 2017, 18:06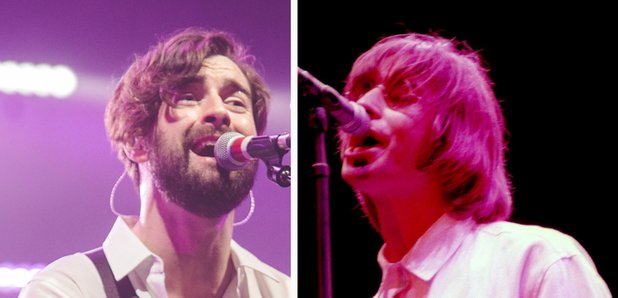 The Courteeners frontman talks early Oasis comparisons and reveals he never tried to be like the outspoken rocker.
Liam Fray said he "never" tried to be like Liam Gallagher.
The Courteeners frontman, who also hails from Manchester, has opened up about the band's early comparisons to Oasis their outspoken frontman.
Speaking to The Independent about some of the backlash Courteeners received, Fray said: "Which I understood, to be honest, because I was never the new Liam Gallagher.
"I was a pale imitation, but then it was never my intention to be an imitation at all."
Despite revealing that he hated the whole "new Oasis thing," the Modern Love singer admits that his outspoken rockstar persona may just have had something to do with the comparisons between him and his namesake.
"Oh, I tended to shout my mouth off," he mused to the outlet. "But who wouldn't after seven pints on a Thursday night?"
Meanwhile, Courteeners are set to play a huge homecoming show at the 50,000- strong Emirates Old Trafford this month. Despite this huge achievement, Fray says they'll always be "outsiders" and an "anomaly".
"I keep thinking someone is going to find us out and say: enough, it's over, you've had your fun," he says. "Because, you know, the fact that we are playing stadiums is amazing but bewildering when you consider the rest of the country has no idea who we are."