Liam Fray: "I Want To Do Something Else"
2 May 2017, 17:34 | Updated: 2 May 2017, 17:36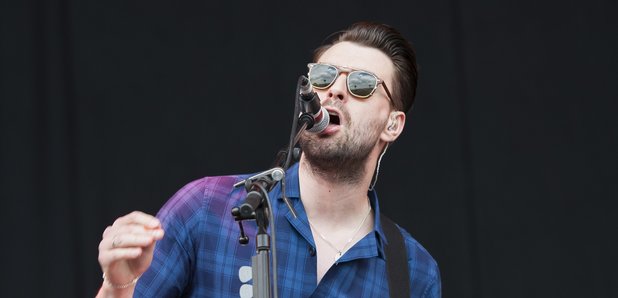 The Courteeners frontman has revealed he can't see himself being in a band at 60.
Liam Fray has revealed he has "creeping" thoughts about doing something "away from music".
Speaking about his future as Courteeners' frontman, the Modern Love singer told The Independent: "I love being in this band, don't get me wrong, but I wouldn't want to run it into the ground, and I can't see myself doing this at 60".
The Not Nienteen Forever singer added: "I have this creeping sense that I want to do something else, something away from music. I just haven't figured out what yet."
Fray has also discussed early comparisons between Courteeners and Oasis, saying he was a "pale imitation" of Liam Gallagher.
Speaking about some of the backlash his band received after failing to match up to the Manchester band's success, Fray said: "Which I understood, to be honest, because I was never the new Liam Gallagher.
"I was a pale imitation, but then it was never my intention to be an imitation at all."
Courteeners are set to play a huge homecoming gig at Emirates Old Trafford on 27 May 2017, the day after the release of their Modern Love single.