Liam Fray Slams Treatment Of The Enemy: They Meant A Lot To People
18 November 2016, 14:36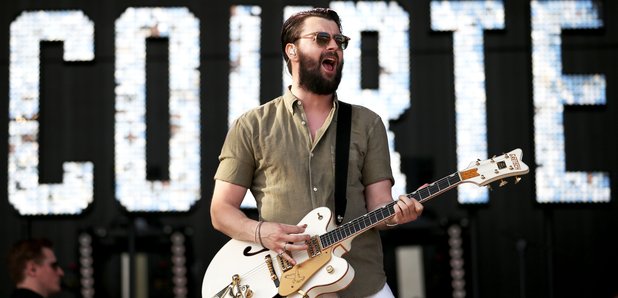 The Courteeners frontman discussed the media's reception of the band, who announced their split in April this year.
Liam Fray has talked about the "uncalled for" treatment of The Enemy, saying "they meant a lot to a lot of people".

Discussing the media's criticism of the Coventry trio, who announced their split earlier this year, the Courteeners frontman told NME: "It was mean, it was totally uncalled for.
"We had cross words back then [2008], but it was just handbags at dawn, it was all over in a matter of weeks. But it just pissed me off when I see stuff like that, it was just uncalled for, and there was just no need."
The No One Will Ever Replace Us singer added: "I know people are gonna say the pot calling the kettle black but I'm not a journalist putting this band down. I don't know, it's like whatever.
"They meant a lot to a lot of people, yet because a band isn't fashionable, there are tastemakers who dictate what they deem to be fashionable, and there are people who connect and you can't say that it's not connecting and that people don't want to go."
Back in April when the band first announced the news Tom Clarke wrote in a statement: "Our last record was to my mind the most complete and indeed the best we made, but radio and the media couldn't find a place for it despite unwaveringly strong ticket sales from a passionately devoted audience. Sadly funding and releasing records just isn't possible without support and exposure from radio. This frustrates and saddens me in equal measure. While this is the main reason it has to be said it's not the only one. Health issues for myself and one of us becoming a proud father are amongst some of the others."
Read their full statement here.
Talking about why he thinks the Courteeners have outlived their peers, Fray reflected: "The radio was so sick of guitar bands by the time we came out, it was just the door was shut – it was kind of like 'we've had enough now'.
"You could argue that we're still here because we came out when it was on a down cycle."