Liam Fray: "You Can't Imagine Bastille Doing Anything Crazy"
12 April 2017, 14:04 | Updated: 12 April 2017, 14:08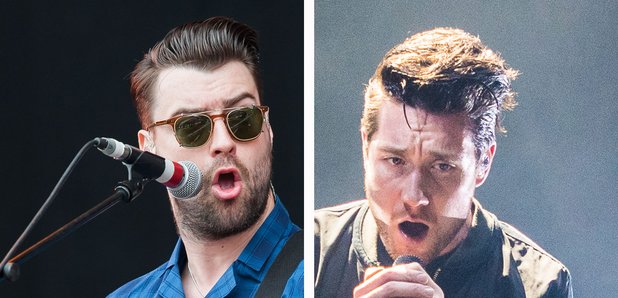 The Courteeners frontman thinks the band plays it "dead safe".
Liam Fray has name dropped Bastille when talking about bands that play it "dead safe".
The Courteeners frontman discussed the band when talking to NME about Kasabian's pledge to save "guitar music from the the abyss" with their For Crying Out Loud album.
"It's so easy to misconstrue those kinds of comments," Fray told the outlet. "Also, you've got to make out that yours is the best thing coming out, and that's what everybody does. That's what works, but I guess you feel like there isn't any, 'proper bands,' for want of a better phrase. None of them fucking say anything. None of them do anything mad any more.
The Modern Love singer added: "You can't imagine Bastille doing anything crazy- do you know what I mean? It's all dead safe. Everything they say on the radio is there to please people."
Fray has also discussed the idea of headlining Glastonbury.
In a recent interview with NME, Emily Eavis name dropped the band among a list of acts she thought could top the bill at Worthy Farm.
On hearing the news, The 17th singer gushed: "It blew my mind, I was loving it. It's weird, because when you think about it, why not? I guess the only issue would be, for us, is would we have enough songs that everybody knew?"
He added: "But we'd love to do it in the future. Why not? Fuck it."