The Courteeners Promise Less Of A Wait For Next Album
9 September 2013, 15:14 | Updated: 11 September 2013, 12:50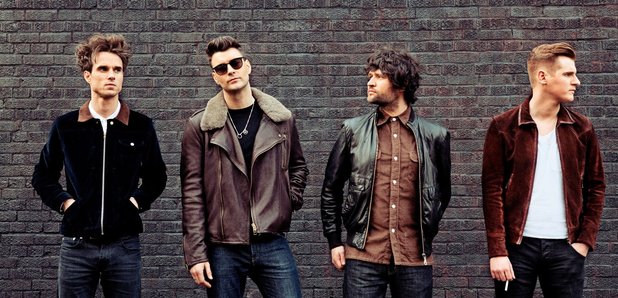 Liam Fray from The Courteeners has told Radio X the band are in a brilliant place right now.
"Best six months we've had in the band. Apart from when it all kicks off and you're all a bit 'what's going on here? Why are people paying to come watch us?' After that kind of subsides this has been the best six months that we've ever had," he told Tim Cocker on the Radio X Manchester Breakfast Show.

"Younger crowds, the old people are still there - not old as in age, old as in loyal - careful Twitter, calm down," he continued.

"V Festival was insane, Benicassim was brilliant, Castle Field, T In The Park. We just kind of smashed it all, if I do say so myself.
I feel like I'm on a bit of a roll."

It was three years (and admittedly an EP) between The Courteeners' second album Falcon and its follow up Anna, which was released earlier this year.

Liam has no regrets about leaving it so long but said he won't be doing it again soon.

"The fact that the third album took so long... it was the right decision for us to go away for that long I think. The next one definitely won't be as long I don't think. That's all I'm supposed to say at this point."
The Courteeners recently announced a December UK tour that will culminate with a show at Manchester Arena.
The huge hometown gig will take place on Friday December 13 - and is the third time they've headlined the venue.

The tour will also take in London's O2 Shepherd's Bush Empire on December 3.

The December tour dates are:

Mon 2 - 53 Degrees, Preston
Tues 3 - O2 Shepherd's Bush Empire
Fri 6- Engine Shed, Lincoln
Sat 7 - O2 Academy, Birmingham
Mon 9 - Hull University
Tues 10 - Music Hall, Aberdeen
Weds 11 - Barrowland, Glasgow
Fri 13 - Manchester Phones 4U Arena