Courteeners Announce Return With The 17th Track And Mapping The Rendezvous Album
11 August 2016, 20:05 | Updated: 12 August 2016, 11:48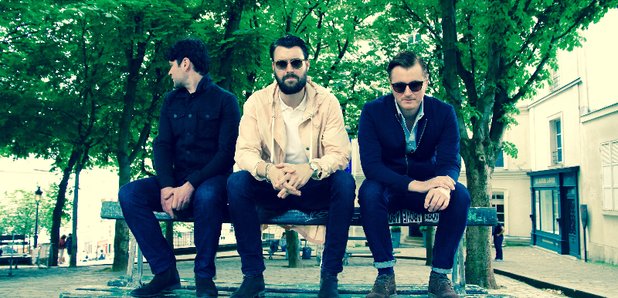 The band have unveiled a track from their fifth studio album, which they've dubbed the "sexiest set of songs ever".
Courteeners have announced their return with a new album, entitled Mapping The Rendezvous, which will be released on 21 October.
The Middleton outfit have given fans a taste of their fifth studio release with The 17th- a track which is set to be their most confident release yet.
Listen to it below:
Speaking of the new album, which follows 2014's Concrete Love LP, Liam Fray said: "Last year was fucking unreal, the biggest and best we've ever had. Now we're back again to show that you don't have to be perfect to be loved and that lost causes are the ones most worth sticking with.
"We've finally finished our best (and dare I even suggest, sexiest) set of songs ever so get ready to unleash your inner Danny Zuko and prepare to be (at least mildly) impressed."
See the tracklisting for Mapping The Rendezvous below:
1. Lucifer's Dreams
2. Kitchen
3. No One Will Ever Replace Us
4. De La Salle
5. Tip Toes
6. Not For Tomorrow
7. Finest Hour
8. The Dilettante
9. Modern Love
10. Most Important
11. The 17th