Courteeners announce new EP
21 July 2014, 13:01 | Updated: 21 July 2014, 13:45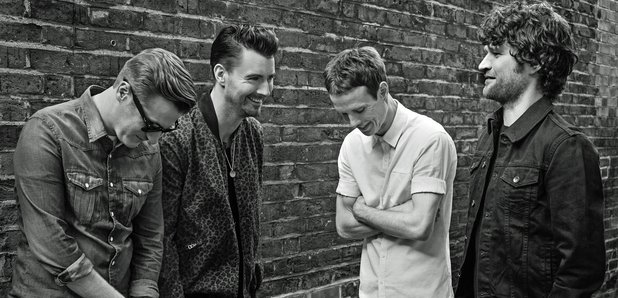 The lead track, How Good It Was, is taken from their forthcoming album, Concrete Love and is available to download now. The rest of the tracks on the EP will not appear on the album.
Frontman Liam Fray says of the track: "With Summer we were just teasing. This is the real deal. I had the same feeling with How Good It Was that I had with Are You In Love With A Notion.

"As soon as I'd written it, it just felt right. It was a perfect fit straight away. Like an APC bomber jacket. We were honoured to have members of the BBC Philharmonic and Halle orchestras play on it too, which was incredible.

"The other three songs were really difficult to leave off the album in all honesty. They could've easily nestled in amongst the others on Concrete Love.

"Why Are You Still With Him was written in New York a few years ago about a good friend of mine. I'm happy to be able to finally give it a good home."

Liam Fray plays a special acoustic set for Radio X's Born To Be Chilled sessions with Tuborg at a secret location in Manchester next week - you can still win tickets here.