Liam Fray: St. Jude Connected With People On The Cusp Of Adulthood
12 December 2017, 16:34 | Updated: 12 December 2017, 16:59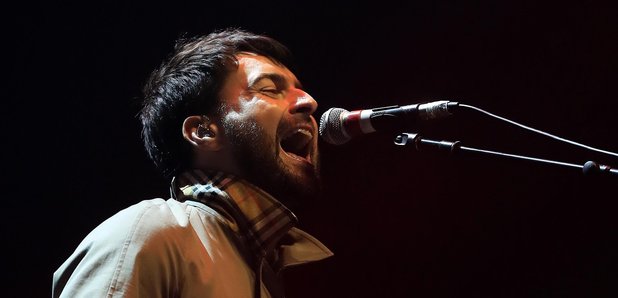 The Courteeners frontman told Radio X about their 10th anniversary plans, and revealed why St Jude allowed them to speak to their fans.
Liam Fray has talked about the secret behind the success of Courteeners' St Jude album.
Talking to Radio X about the importance of their first record and how it gave them longevity, the frontman mused: "I dunno why, but we did somehow connect with people on that record."
He added: " And I don't know why, but If you connect with people when on the cusp of adulthood, you know like 18,19, 20. If you can connect with people at that age and you can really talk to them through an album, then I think you can hang onto them."
Watch Liam Fray's stripped back version of Not Nineteen Forever below:
Courteeners will celebrate 10 years of their debut album and a "decade of cavorting" by releasing St. Jude. Re:Wired on 4 April 2018, and playing shows in London and Manchester.
Their show in the capital city will see the Modern Love rockers play the Royal Albert Hall as part of next year's Teenage Cancer Trust gigs and a huge homecoming show at the Manchester Arena in March and April respectively.
Tickets for the shows go on sale on Friday 15 December 2017.
See the tracklisting for St. Jude Re:Wired below.
1. Aftershow (Re:Wired)
2. Cavorting (Re:Wired)
3. Bide Your Time (Re:Wired)
4. What Took You So Long? (Re:Wired)
5. Please Don't (Re:Wired)
6. If It Wasn't For Me (Re:Wired)
7. No You Didn't, No You Don't (Re:Wired)
8. How Come (Re:Wired)
9. Kings Of The New Road (Re:Wired)
10. Not Nineteen Forever (Re:Wired)
11. Fallowfield Hillbilly (Re:Wired)
12. Yesterday, Today & Probably Tomorrow (Re:Wired)