Liam Fray On Courteeners' New Album: "The Guitars Have Been Re-Strung"
17 December 2017, 19:15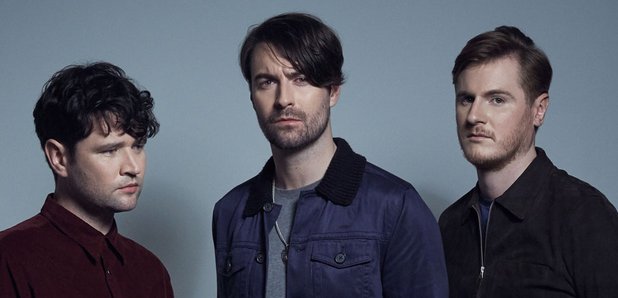 The Not Nineteen Forever rocker has teased that the process is slowly "starting" on their sixth studio album.
Liam Fray has suggested that things could be slowly "starting" when it comes to Courteeners new album.
Asked by if there's any news on the follow-up to 2016's Mapping The Rendezvous, the rocker told Radio X: "It's pretty difficult when you're going back and revisiting songs that are like 10 years old to almost put yourself in the frame of mind to look at the new record."
He added: "But the piano has been unlocked and the guitars have been restrung. It's starting, it's starting but there's no date in place yet".
Courteeners are celebrating a decade since the release of their St. Jude album, with an reworked album reissue and two huge dates at London's Royal Albert Hall and the Manchester Arena.
Watch Liam Fray's stripped back version of Not Nineteen Forever below:
See the tracklisting for St. Jude Re:Wired below.
1. Aftershow (Re:Wired)
2. Cavorting (Re:Wired)
3. Bide Your Time (Re:Wired)
4. What Took You So Long? (Re:Wired)
5. Please Don't (Re:Wired)
6. If It Wasn't For Me (Re:Wired)
7. No You Didn't, No You Don't (Re:Wired)
8. How Come (Re:Wired)
9. Kings Of The New Road (Re:Wired)
10. Not Nineteen Forever (Re:Wired)
11. Fallowfield Hillbilly (Re:Wired)
12. Yesterday, Today & Probably Tomorrow (Re:Wired)