Liam Fray: Manchester Is Built On Music
10 September 2017, 11:05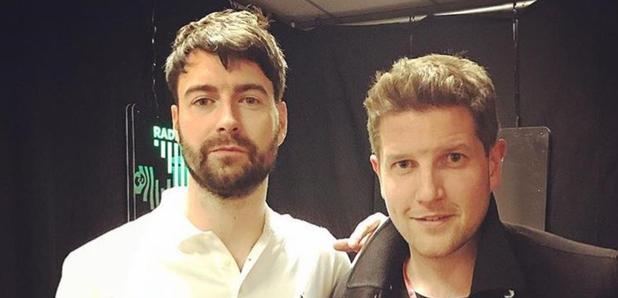 The Courteeners frontman told Radio X's Dan O'Connell that music is the "lifeblood' of the city, and explained why Manchester Arena had to re-open.
Liam Fray has talked about the importance of music to the people of Manchester.
Speaking at We Are Manchester, which saw the re-opening of the Arena on Saturday (9 September), the Courteeners' frontman told Radio X's Dan O'Connell: "It's part of the process. You know, people who worked at the venue, they need to come back to work.
"The city is built on music isn't it? It's in the lifeblood and you need to have this venue open so kids can come and forget about rubbish that happens in their life day in and day out.
He continued: "People who've got crap jobs that pay crap money and they need to come and have a night out every now and again. So, you know that's important I think, so let's get it open and get people back in that venue."
Watch Fray discuss the Manchester Attack with Radio X below:
Asked if they ever debated not playing their Emirates Old Trafford show the weekend after the atrocity, Fray replied: "We were always going to do it as we're not going to be beaten by cowards, thats a fact.
"Now I hate the word beaten, 'cause it sounds like you're in a battle and it's not. It's a couple of people who have a strange idea of what's right I guess...
"And we were always going to do it."
Reflecting on the day of the atrocity itself, Fray said: "It was just weird. We had a gig in Halifax. Ive never felt like that and I don't think I ever will.
"I think it'll stay with us - it'll stay with everybody I think, the city as a whole and obviously primarily the families. I guess it was just a shock. You just never think it's going to happen."
Courteeners went on to play an eight- track setlist, hailing Manchester as a of city of acceptance, telling crowds to "love thy neighbour" and calling Manchester the "centre of the universe".