Courteeners' Liam Fray covers one of his favourite tracks as he shares touching memory of his dad
23 April 2020, 11:14 | Updated: 23 April 2020, 11:32
The Courteeners frontman shared his rendition of Simon & Garfunkel's The Only Living Boy In New York, while reflecting on how the pandemic has brought him closer to his loved ones.
Liam Fray has covered Simon & Garfunkel's The Only Living Boy In New York, calling it one of his most favourite tracks "EVER".
The Courteeners frontman shared the song on social media this week, along with a touching memory of what it means to him.
Taking to Instagram, the Middleton rocker wrote: "Only Living Boy In New York
"one of my favourite EVER tracks. my dad loves this, it always reminds me of him. I remember it as a nipper, him playing it on the old Saisho stereo (did all my first demos on that tape recorder)
"He used to send me the song when I was In New York."
Watch his touching rendition of the 1970 track here.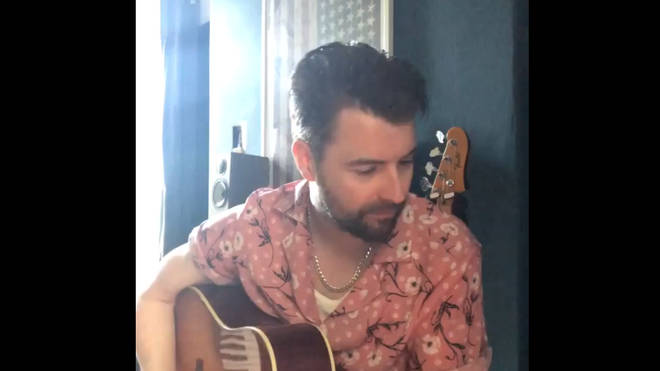 Reflecting on how the COVID-19 pandemic has impacted on the way we interact for the better, Fray added: "Such an important thing, staying connected with loved ones. that's one thing that this bastard Virus has taught us at least. i've spoken to more friends & Family in the last month than the last year. it's at least one slither is silver lining I suppose x".
Sharing how the track, which comes from Simon & Garfunkel's Bridge Over Troubled Water album, may have inspired his own music, he added: "Side Note...it was also the a bit of inspiration for When You Want Something You Can't Have but that's for another day. Enjoy!"
It's not the first classic song Fray has covered recently.
Last month saw him cover of Bill Wither's Lean On Me after hearing about the legendary musician's death.
Watch his rendition of the song below:
QUIZ: Do you know the lyrics to Not Nineteen Forever by Courteeners?