Courteeners Spread Unity At We Love Manchester
9 September 2017, 22:05 | Updated: 9 September 2017, 23:31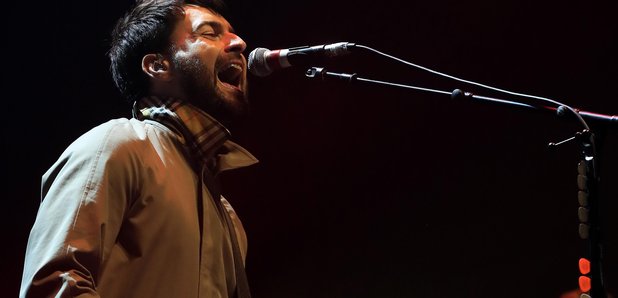 Liam Fray and co. paid tribute to their city, telling crowds to "love thy neighbour" at the re-opening of the Manchester Arena on Saturday.
"Manchester: The centre of the universe," cried Liam Fray during the band's opening track, Notion.
Not usually one to mince his words, after ripping the crowd into a frenzy with Cavorting and The Opener, the frontman said: "I think that everything that needs to be said has probably already been said... but look at this fucking room."
Playing an eight-track setlist, the Manchester band delighted their loyal hometown, only splitting opinion when asking the audience who supported Man City, Liverpool or Stoke.
Just before launching into their Not Nineteen Forever anthem, Liam Fray addressed the crowd once again, spreading love and unity among the crowd.
"Manchester. What an honour and a privilege to be here with you guys tonight," he gushed.
Just look at the room. Look at the person next to you, look at the person behind you, because you're all here for the same thing. And that's to have a good time."
"If there's one thing Manchester is best at it's acceptance. Love thy neighbour."
See Courteeners' We Are Manchester setlist here:
Notion
Cavorting
The Opener capo 2
The 17th
Lose Control
Modern Love
Not Nineteen Forever
What Too You So Long