The Charlatans - Modern Nature
19 January 2015, 06:00 | Updated: 16 February 2015, 11:20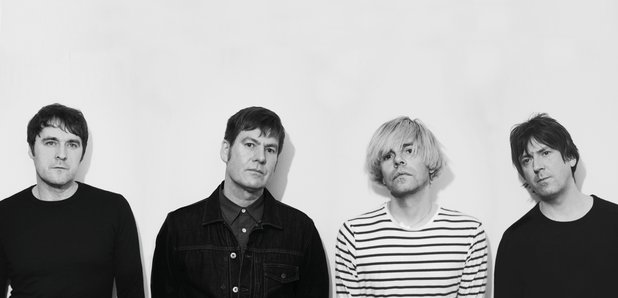 Twenty-five years after their debut Some Friendly, the band's twelfth outing is a tribute to former drummer, Jon Brookes, who died in 2013 and whose last recordings appear on the record.
JOHN KENNEDY TALKS TO TIM BURGESS ABOUT MODERN NATURE
Since the release of 2010's Who We Touch, singer Tim Burgess released his solo album Oh No I Love You but rehearsals for the next Charlatans record were delayed when drummer Brookes underwent treatment for brain cancer.
Modern Nature features Brookes' final recordings, while the other drum parts were performed by Stephen Morris of New Order, Pete Salisbury of The Verve and Gabel Gurnsey of London band Factory Floor.
While the new album is being described by the band as a tribute to Jon Brookes, the record is upbeat, optimistic and a celebration of life - with many instant classic Charlatans moments.
Modern Nature is released on 26 January.
WATCH OFFICIAL MUSIC VIDEOS
THE CHARLATANS - SO OH
THE CHARLATANS - COME HOME BABY
THE CHARLATANS - MODERN NATURE TRACK LISTING
Talking In Tones
So Oh
Come Home Baby
Keep Enough
In The Tall Grass
Emilie
Let The Good Times Be Never Ending
I Need You To Know
Lean In
Trouble Understanding
Lot To Say