Brett Anderson Memoir To Detail Losing Justine Frischmann To Damon Albarn
16 March 2017, 13:46 | Updated: 16 March 2017, 13:47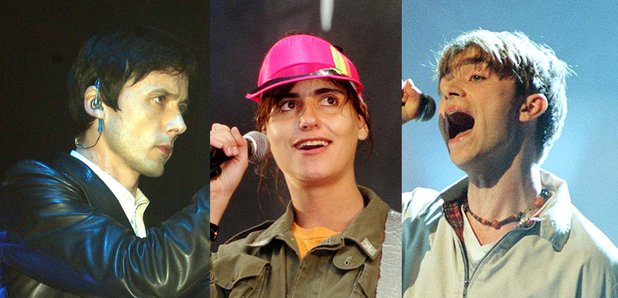 According to reports, the new book will cover the the death of his mother and his relationship with the Elastica frontwoman.
Brett Anderson has reportedly signed a deal for a memoir, which is set to detail losing Elastica's Justine Frischmann to Blur's Damon Albarn.
According to The Guardian, the Suede frontman has found a publisher for the book, Cold Black Mornings, which will tell the story of his life before his band achieved global stardom.
Anderson and Frischmann met at UCL, where they formed Suede, before Frischmann left him for the Blur legend and started her own band.
Albarn and Frischmann's well-documented relationship is believed to have been the subject of Blur tracks, Tender and No Distance Left To Run.
The outlet reports that Anderson's title "refers in part to the impact of the death of Anderson's mother and the loss of his lover".
The Guardian adds that the book was acquired by Richard Beswick of Little, Brown, who told them the singer's prose was "as sharp as his cheekbones".