WATCH: John Squire's 5 Best Riffs
24 November 2017, 11:19 | Updated: 24 November 2017, 15:33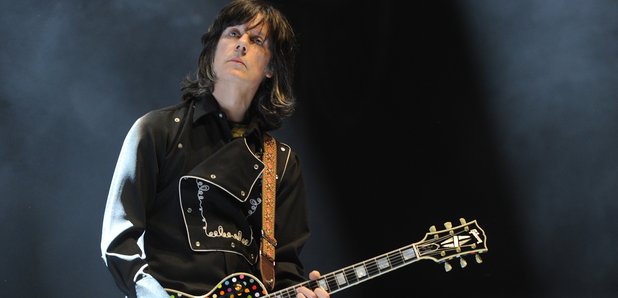 Let's wish Happy Birthday to the Stone Roses guitarist by notching up his greatest ever guitar moments. Is yours on here?
1. Waterfall
The bright intro to this Stone Roses debut album track is a surefire indie classic. It's the perfect complement to Ian Brown's sing-song voice.
2. Fool's Gold
Pure Squire: clocking in at just under ten minutes, this is a wah-wah filled wig out that took the Roses beyond their genre as indie stars.
3. Made Of Stone
The chiming intro is unmistakable, kicking off one of the Roses's most wistful and intense singles. The solo isn't bad either.
4. Love Spreads
The first thing you heard when the Roses came back after their five year hiatus was this brilliant, grungy, Zeppelin-inspired riff. The game had changed!
5. Love Is The Law
Let's not forget this amazing tune, from Squire's side-project, The Seahorses, released in 1997 after the Roses called it a day the first time. Pure guitar genius.