Are The Stone Roses Splitting?
6 December 2017, 12:55 | Updated: 6 December 2017, 18:38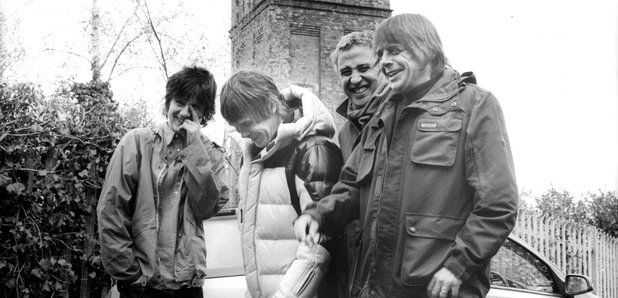 A new development with the Fools Gold band has led fans to speculate about their status.
The Stone Roses' touring company is set to dissolve this month - adding to speculation the band have split.
Documents available for the public to view on Companies House show that Second Touring Limited -which was activated in 2015 - is to be struck off with a First Gazette Notice set for issue on 24 December if no immediate action is made by the band.
It follows the Manchester band's frontman hinting at their demise at their Scottish gig.
At the end of their gig in Glasgow's Hampden Park on 24 June, Ian Brown told the crowd: "Don't be sad it's over, be happy that it happened."
Distraught fans of the band - who split in 1996 before reforming in 2011 - took to Twitter to discuss Ian's comments, with one writing: "I'm actually going into mourning now the Roses have split."
Another wrote: "Glad I got to see The Stone Roses twice before they split tonight, still sad though."
There hasn't been any official announcement from the band as yet.
Watch Roses drummer Reni in action: