Watch David Beckham's Reaction To The Stone Roses Dedicating A Song To Him Last Night
16 June 2016, 13:37 | Updated: 2 May 2019, 11:13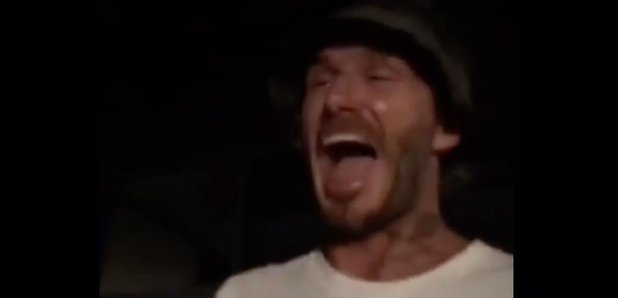 The Manchester band dedicated This Is The One to the former Man United star at the Etihad Stadium.
The Stone Roses kicked off the first of their four dates at the Etihad stadium last night, and dedicated a track to one very special mega-fan in particular: "Mr David Beckham".
Despite the former Man United footballer being on his old rival's home turf, he was clearly ecstatic to get a name check from the band.
Watch the video of his reaction, which was posted on his Instagram page with the caption: "Wow I have no words.... Unbelievable night on Manchester with the boys" (sic).
If you listen right to the end, you can hear his son Brooklyn say: "That's me as well," but to be honest, we'd probably accept it on our dad's behalf too.
See the former footballer with his eldest son at the gig, below: