The Stone Roses To Release Third Album?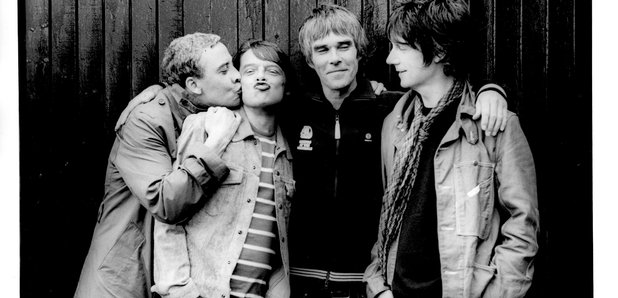 Noel Gallagher hinted the band are "blooming".
Noel Gallagher has hinted The Stone Roses could be making fresh material. The Manchester band reformed in 2011 and played a series huge sell-out gigs, but have yet to release a third album since their 1994 Second Coming LP.
However, speaking on Soccer AM, the Oasis star and fellow Mancunian hinted that the band were very busy.
Asked by presenter John Fendley if he knew what "was going on with the Roses", he quipped: "Yes. I know exactly what's going on. They're blooming"
Watch the clip below:
Was Noel Gallager just joking, or could this finally spell a third album for the band? Or even better, a slot at Glastonbury 2016?
Noel Gallagher also reckoned life's too short to have a Twitter account and said that used to be sickened by other bands who had pre-show routines.
Explaining why he wasn't a fan of the ritual, Noel explained: "We used to see other bands who opened up for us having little group huddles and high fiving each other before they went on stage.
"That used to sicken us. Just like finish your drink, have a cig, get on, bang it out."
Honest as ever, the Don't Look Back In Anger singer recently told Radio X that YouTube has killed small venues.
Speaking at the Q Awards, he said: "We've lived through the era of that and I think we live in a modern age where (with) the internet and YouTube - you don't have to go to gigs anymore."