The Stone Roses Unveil 7-Minute-Long Track, Beautiful Thing
10 June 2016, 00:12 | Updated: 10 June 2016, 18:17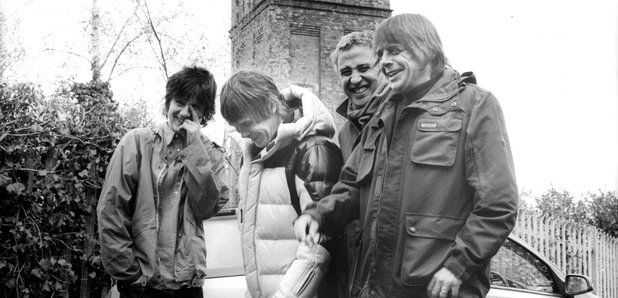 The Manchester band have unveiled the follow-up to their All For One single.
The Stone Roses have dropped their Beautiful Thing song.
The 7-minute-track is the latest piece of new music to come from the band since the release of their All For One single- their first new release in 21 years.
Rumours of a new song were sparked on social media earlier this week, with people suggesting a "seven minute" track was on its way.
The new Stone Roses music...*Beautiful Thing*

— TheStoneRosesDisco (@stonerosesdisco) June 9, 2016
A little birdy tells me more amazing @thestoneroses music coming this week. Something seven minutes long and better than AF1

— Gordon Smart (@gordonsmart) June 8, 2016
It was also reported that Reni dropped a huge hint with fans on-stage, saying they had made more new music, and it sounded "beautiful".
Reni confirmed that The Stone Roses have recorded more music and said that it "sounds beautiful". #TheStoneRoses pic.twitter.com/QMIGSMnvsf

— Lemonbeats (@LemonbeatsCHNL) June 8, 2016
Elsewhere, NME reports that Roses fans spotted the band had registered the details for their upcoming track on music copywriting site PPL.
Ian Brown and co. have played two warm up gigs in advance of four huge shows at Manchester's Etihad Stadium next week.
The band played their All For One single for the first time at Halifax's Victoria Theatre, and last night treated fans at the Carlisle Sands Centre to performances of Sally Cinnamon and Mersey Paradise.
See the setlists from both nights below.
The Stone Roses setlists. Halifax on the left. Carlisle on the right pic.twitter.com/8XIuCRutxS

— Mainly Manchester (@ManchesterDose) June 8, 2016