The Stone Roses' Ian Brown Confirms New Music: "It's Glorious"
24 March 2016, 16:36 | Updated: 24 March 2016, 18:26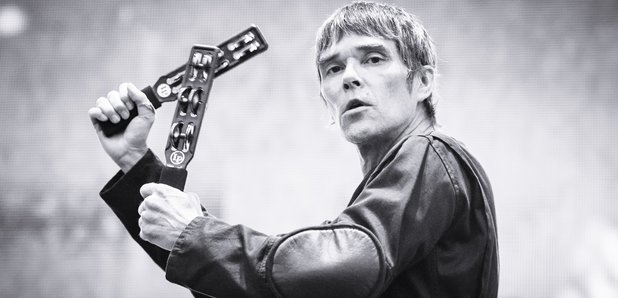 The Fools Gold frontman has revealed the band's new music is "like a dream".
Ian Brown has confirmed The Stone Roses are recording new material.
Following the presence of the Manchester outfit at Paul Epworth's The Church Studios this week, the Made Of Stone frontman has revealed the band are indeed making new music.
When quizzed about what they were doing by NME outside the North London studios, he responded: "recording music".
When asked how it was going, Brown then teased that it was "like a dream' and sounds "glorious".
While the Made Of Stone singer would reveal the music coming "soon," he wouldn't say how many tracks the band had laid down.
The news comes after Reni almost let the cat out of the bag last night, telling a reporter: "I can't tell you anything because I'll get my arse kicked".