Noel Gallagher: Ian Brown Says Stone Roses Album "Is Like Making Their First Record"
13 April 2016, 10:32 | Updated: 2 October 2016, 01:10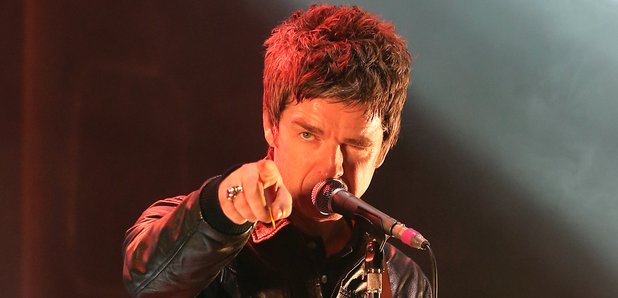 The Oasis star revealed he bumped into The Stone Roses frontman buying chocolate shower gel in the supermarket.
Ian Brown feels like The Stone Roses are making new music like its "their first record again," according to Noel Gallagher.
The Oasis star revealed he bumped into The Stone Roses frontman in the supermarket, where he shared the band's excitement over their new material.
Speaking about the incident at the store, Gallagher told NME: "I bumped into Ian in a supermarket recently [...] And before it turned into a photoshoot with everyone and their cameraphones, he was telling me how excited they are by it all. He said it was like they were making their first record again."
Most interestingly, the In The Heat Of The Moment added that Brown was picking up a peculiar type of toiletry, which he "swears by".
"He was buying chocolate flavoured shower gel," Gallagher divulged. "This is not a joke. He leant and said 'have you tried this?' and I said of course I hadn't. He swears by it, says it's amazing."
Last month Ian Brown and the band finally put their fans out of their misery, by confirming they were working on new material.
Following the presence of the Manchester outfit at Paul Epworth's Church Studios, the frontman revealed that the band were "recording music," it was "like a dream' and it sounded "glorious".
The Fools Gold frontman was also captured saying the band would like to play the "places you'd least like to live," like Grimbsy and Sunderland.
Meanwhile, the Made Of Stone four-piece are set for huge summer shows at Manchester's Etihad Stadium, as well as dates at Marley Park, Dublin and at Scotland's T in The Park.